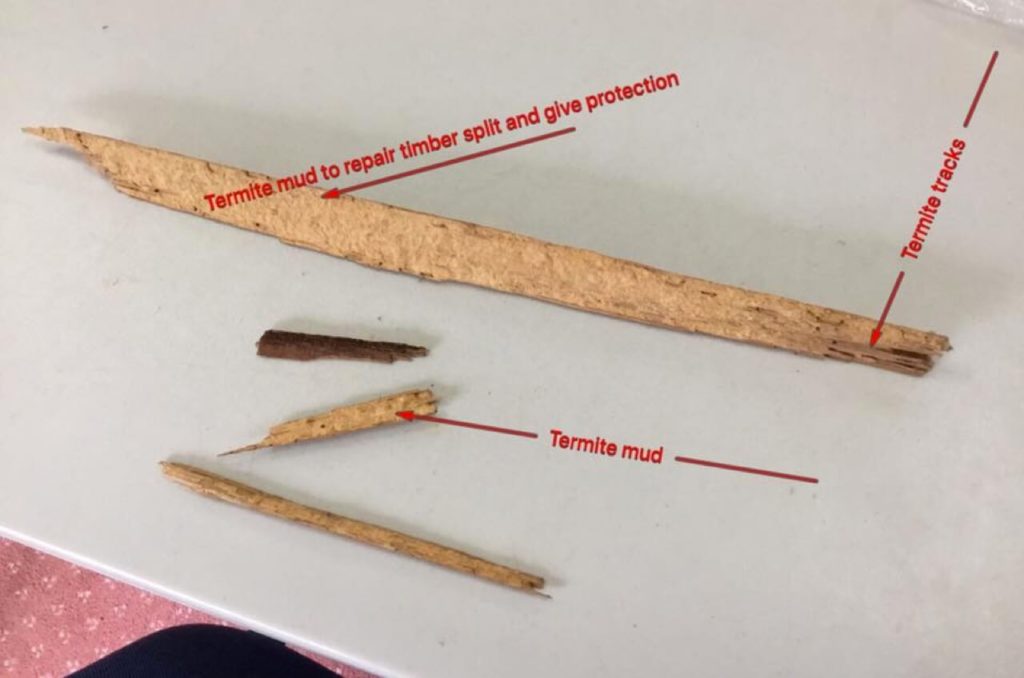 This is interesting. Watch Out For The Termites They'll Eat Your Home. We found this in the roof Timbers of a church we were asked to inspect. This is termite action. The termites were trying to fix the split in the timber so no light could make it through to them and they also could not be discovered. You can see the natural grain of the timber was covered.
The good news is that it was totally dry with a moisture meter reading of less than 8%. This was evidence that they were no longer active in these Timbers. Unfortunately, they were active elsewhere in the floor Timbers.
Don't let this happen to your home.
If you think the termites are taking over call Shaun